TECHNICAL CERAMICS

We also treat and make precision machine parts, including e.g. sliding components, bearings, nozzles, pistons made of technical ceramics (silicon carbide, aluminium oxide) that belong to modern advanced structural materials – of high abrasion resistance, corrosion-resistant and with excellent sliding properties.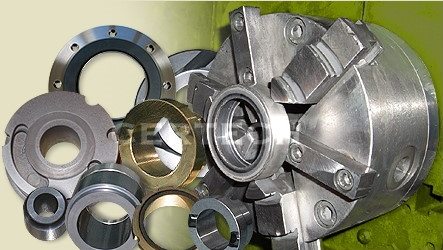 SILICON CARBIDE SiC
Silicon carbide is one of the hardest known structural materials. This material is used because of its characteristic properties:
– very high hardness (approx. 2500 HV)
– excellent abrasion resistance
– very good chemical resistance, also in high temperatures
– thermal decomposition only above 2000 °C
– good mechanical strength in high temperatures
– high thermal conductivity
– resistance to thermal shocks (Δ~250°C)
– low thermal expansion (4.3 – 5.8 x 10-6 K)
– low density (approx. 3.1g/cm3)

Due to the method of production, we can distinguish e.g.:
– sintered silicon carbide
– reaction-bonded silicon carbide SiSiC

A characteristic feature of silicon carbide, beside the aforementioned ones, is also that its mechanical strength does not change while the temperature grows even to 1800°C.
When building machine parts of technical ceramics one should pay attention to the fact that they are best in carrying compressive loads, whereas they poorly stand stretching and compression.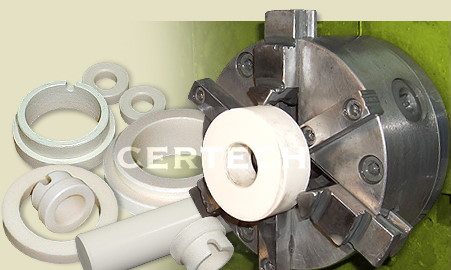 ALUMINIUM OXIDE

It used to be the most often used structural material before silicon carbide. It is characterised by (see the properties):
– high abrasion resistance
– high corrosion resistance
– temperature stability